NetSuite provides cloud financials, CRM, ecommerce, HCM and professional services automation management for all organizations from fast-growing midsize companies to enterprises.
According to a study by Gartner "All Software Markets Worldwide, 2015" NetSuite is the fastest growing Financial Management System on the Globe.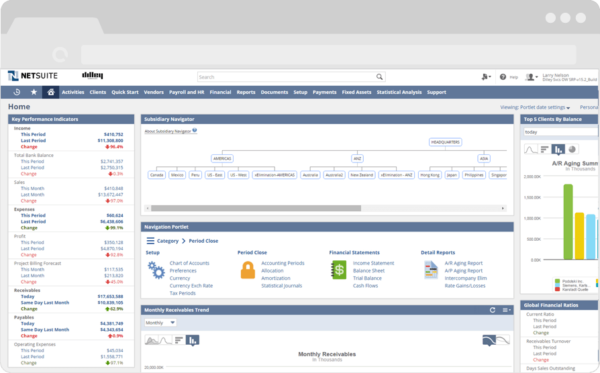 NetSuite ERP
It is the most robust solution available in the market, which made it the most deployed Cloud ERP solution worldwide. Its' scalability made it a perfect solution for both small and large businesses, which may be growing at different pace.
Powerful modules vary from accounting software, through production management, supply chain to procurement giving complete freedom of choice.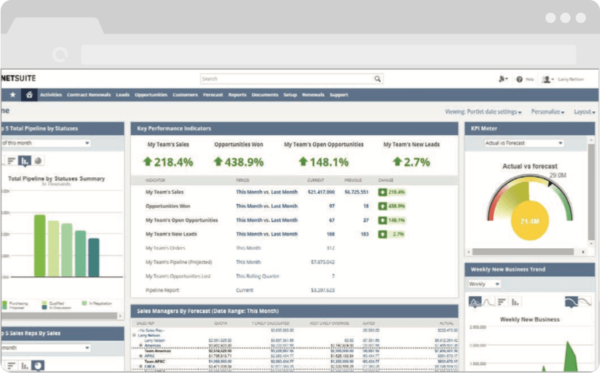 NetSuite CRM
NetSuite CRM offers set of traditional features such as Sales Force Automation, customer service management or marketing automation but in addition to that it manages the sales aspect as well: quotes, order management, commissions and forecasting.
What is also unique it integrates with other NetSuite modules – such as SuiteCommerce – delivering real 360 degree view of the customer lifecycle.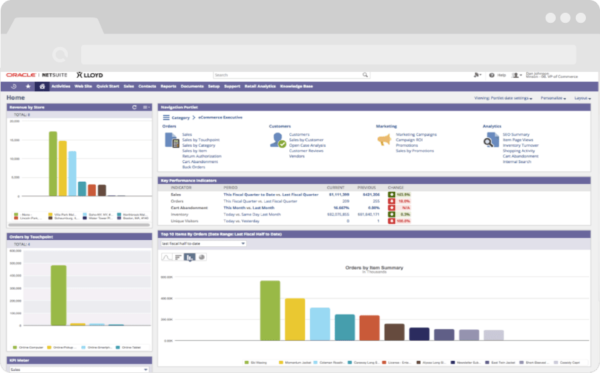 SuiteCommerce
Tens of thousands of businesses are backed by NetSuite since its' visionary inception in 1998. As one of few it integrates with backend processes, providing its' users with holistic process of managing orders from moment of lead creation until billing.
It goes beyond that taking care of production, inventory, point of sale and else. All modules integrated to provide seamless customer journey.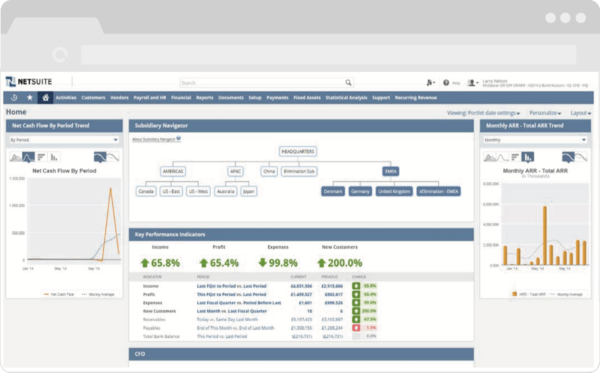 NetSuite OneWorld
Nowadays World will not wait for you and those who cannot keep up will loose the game for markets dominance.
OneWorld delivers ability to manage multi-subsidiary organisations dispersed across geographies, but also languages, currencies and tax regulations. All of this at a fraction of an expensive and stiff on-premise ERP.
NetSuite Professional Services Automation
PSA takes care of every aspect of your project resulting in improved delivery timelines, cashflows, resources utilisation and profitability.
It manages entire bid-to-bill process and as it changes NetSuite has capability to adapt thanks to configurability and extensive capabilities in project management, resource planning, financials, billing and invoicing.